Private Driver Lille – Private Driver 59
---
Book your driver in Lille – Private driver for all distance
---
---
Your chauffeur driver in Lille, Private Driver 59, will be your ally for all your transports in Lille aglomeration, in the Hauts-de-France and in Belgium. We put at your disposal a professional and experienced driver based in Lille, in a spacious, recent and well maintained vehicle.
For all your travels in Lille, Hauts-de-France and Belgium, we guarantee you a professional driver in Lille who you can totally trust. We will transport you in our vehicle with private driver with passion, courtesy & respect of your person and your requirements. Whatever the reason of your trip, personal, professional or family, whatever your destination, we will offer a personalized service.
Need a driver between Lille and Charleroi ? A vehicle between Villeneuve d'Ascq and Tourcoing ? A transfer between Lille and Brussels Airport ? To the Roubaix station ? Do you have a trip to Marcq-en-Barœul, Marquette-Lez-Lille, Saint-André-lez-Lille, La Madeleine or Ronchin ? For professional reasons or a wedding? We will answer all your requests with expertise and punctuality.
---
---
---

Contact your Private Driver in Lille !
---
---
---
Our chauffeur company in Lille is at your disposal for all your requests for any distance. The prefecture of the North department and its region attracts every year many businessmen and tourists from all over the world. It is a dynamic city, rich in heritage, and a major European economic crossroads. In order to discover and move in the best conditions while saving time, we offer an ideal transport service with a driver in Lille. Our drivers know the city perfectly, the different traffic routes and the best roads to your destination. You will travel in optimal conditions of comfort and safety. We will adapt to your needs whether for a trip on demand, in provision, to an airport or train station, or in business mode for professionals.
---
---
Private Driver Rates in Lille
Private Driver 59, your chauffeur in Lille, proposes rates with an excellent  quality / price ratio : the cost will be reasonable and without surprise with an optimal comfort and our commitment quality. You will also enjoy the following benefits :
All inclusive price
No extra charge
No approach fees
Fast and Free Booking
---
Book your Private Driver in Lille
Private Driver 59 proposes a booking module to order your next race. This means is ideal for organizing and planning your trips or trips.
In addition to efficiency, you will only find advantages :
Simple booking in less than a minute
No booking fees
Reliability and punctuality
Online payments or directly to the driver
Call a driver in Lille
---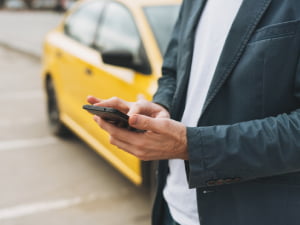 Book your Private Driver in Lille with ease. Private Driver 59 offers you a booking module to organize your trip management. In a few clicks, you will be able to use our services. This simple and ergonomic tool will allow you to order one of our vehicles with driver for a trip in Lille and around on request or in provision. Our booking tool is reliable and efficient. After booking, we will confirm the receipt of the request by email or SMS. You will have the certainty that Private Driver 59 will be at the address and at the agreed time. Trust a transport professional in Lille, discover our transport services and book your next trip with our VTC passenger transport company in Lille.
Price and price of your Chauffeur in Lille
---
---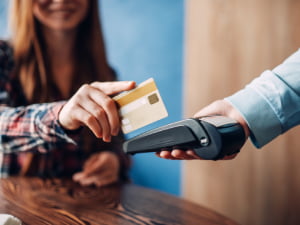 ---
Our rates for your trips are adapted to your needs. Charleroi, Charles-de-Gaulle, Amsterdam, Liege, Beauvais, Luxembourg or any other airport in Europe. We will also drive you, with preferential prices, through the region such as Lille-Europe, Lille-Flanders, Dunkirk, Brussels, Valenciennes, Tourcoing or Roubaix. Our scope of intervention is also included. Finally, we ensure all your trips with the cities of Villeneuve d'Ascq, Tourcoing, Roubaix, Marcq-in-Barœul, Ronchin, or other in the region, in France or in Belgium.
---

Lille
Airport Lille-Lesquin
---

Lille
Dunkerque
---

Lille
Zaventem & Charleroi
---

Lille
Airport Paris CDG
---
---
---
For more informations, contact us!
---
---
---
Find your driver based in Lille
Private Driver 59 is located in Lille in the North department, at the crossroads of the major cities of France and Belgium. We give you access to the city of Lille with a driver to the towns of Roubaix, Villeneuve d'Ascq, Lesquin or Marcq-en-Barœul. We will also ensure all your trips to Lens, Dunkerque, Arras and, on request, in Paris, or even Strasbourg. Our service is also adapted to the Belgian cities of Brussels, Charleroi, Liège, Ghent. For each of these cities we serve airports, railway stations, hotels and places of residence, commercial and industrial areas. Our service has many advantages:
Several years experience in traveling in Lille and in the area
Thousands of satisfied French and Belgian customers
Listening and adapting to your needs
Experience and expertise in managing your journey
Private Driver 59 – Your Partner Driver in Lille and in the Region
---
Private Driver 59 will be your Private Chauffeur for all your transports with Lille, Villeneuve d'Ascq, in all the agglomeration, in Belgium and in Hauts-de-France. Our driver will demonstrate professionalism, experience and will listen to you throughout the journey. Our vehicle is spacious, new and well maintained to ensure maximum comfort.
---
---
---

---
Security
We guarantee a top of the range Service with a safe driving
---

---
Comfort
Enjoy our comfortable seats and Onboard Service to relax
---

---
Service
We will be at your disposal throughout the journey to cover all your needs
---
---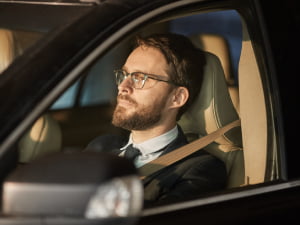 Private Driver 59 will be your preferred driver partner in Lille. You can count on us for all your travels and, this, whatever the destination or the distance. We will make every effort to offer you a transport service to the cities of Hauts-de-France as Amiens, Roubaix, Tourcoing, Dunkirk, Calais, Villeneuve-d'Ascq, Saint-Quentin or Beauvais. If you need a trip to Valenciennes, Boulogne-sur-Mer, Wattrelos or Arras, you can count on us too ! We also serve Douai, Compiegne, Marcq-en-Barœul, Cambrai, Lens or Maubeuge. We also serve at your request all major cities in France such as Paris, Lyon or Strasbourg.
---
---
Vehicles in Lille at your disposal
---
Transport in Audi A4 from 1 to 4 seats
We will ensure all your trips, in the best conditions, with a comfortable Audi A4. Whatever the distance, we offer a personalized service.
Comfortable vehicle
4 seats
Air conditioner
Silence and Comfort
All Distances
---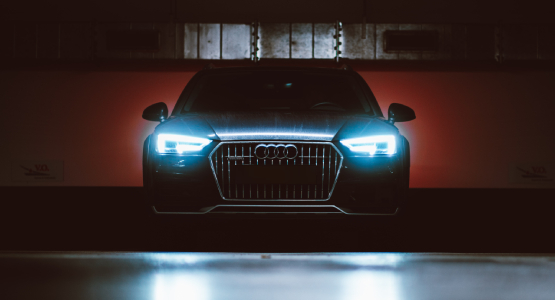 ---
Transport in Mercedes Class S
Travel in the Lille region, the Hauts-de-France and Belgium with a design and comfortable vehicle. Book online your next custom-made and upscale itinerary.
Comfortable vehicle
4 seats
Air-conditioner
Silence and Comfort
All Distances
---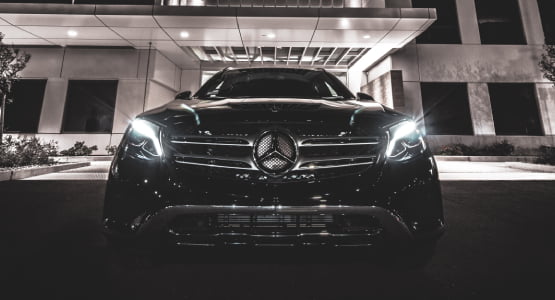 ---
Transport with Mercedes Class V
If you are a group or have a lot of luggage for your departure at the airport, the comfortable Mercedes Class V will bring you complete satisfaction.
Comfortable Vehicle
7 seats + luggage
Air-conditioner
Silence and Comfort
All Distances
---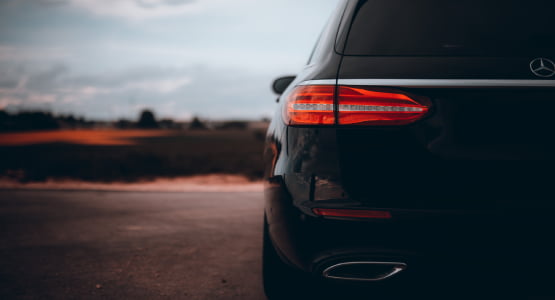 ---
---
Our quality commitment for all your travel
Private Driver 59 engages to offer quality transport and comfort
---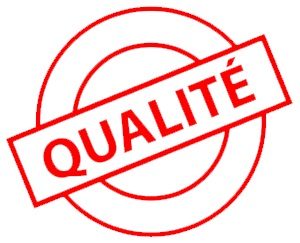 Private Driver 59 wants to be a VTC carrier of excellence to keep you loyal and offer you an impeccable service. We understand that the comfort, respect for the customer, attention and listening to your needs, are essential elements for you to spend a relaxing trip to your destination. Do you have a professional appointment in Caudry or Bailleul? A family trip to Hautmont or Mouvaux? A wedding at the church of Anzin or the town hall of Wattignies? A transfer with a carrier to the Lille airport from Roncq or Lys-lez-Lannoy? Or a transfer to one of the Hauts-de-France stations from Raismes or Somain?

Our commitment will always be the same ! We will take the time it takes to organize your transport : we will arrive on time and we will put all our resources and efforts to arrive on time and this regardless of traffic and transport hazards. We have set up a set of criteria that we scrupulously follow to offer each time, and regardless of the distance, a high-end service.
As part of our quality approach, your opinion counts. We invite you to leave us your testimony. This is an important step as it is used in order to share your satisfaction with other customers and tell us which are the most (or possibly the least) of our service. Looking forward to read you.
---
---
---

We will put at your disposal our Audi A4, a recent vehicle, comfortable, well maintained and revised regularly.
---
Our vehicle will always be cleaned and ventilated so that you can make the most of our comfortable seats.
---

Our vehicle will always be cleaned and ventilated so that you can make the most of our comfortable seats.
---
---
---
Check out our Android app for an available chauffeur
---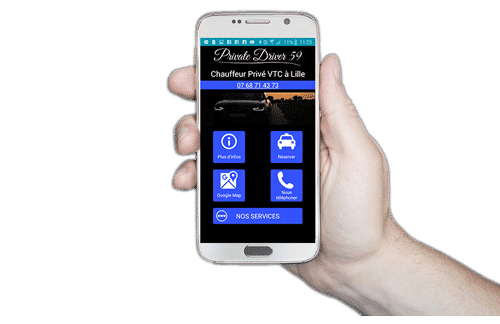 And if you still had an available driver at your fingertips ? Your specially designed application allows you to keep in touch with your driver ! Download the free application on the Google Play Store and estimate the price of your next trip. You will then have the opportunity to book directly from your phone.